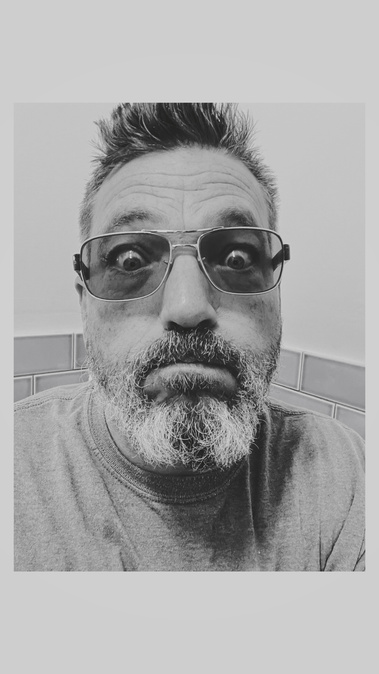 Biography
I guess you'd say i'm something of a nomad. My wife and i are often based (loosely) in one of 3 places. Either an old trawler in the port of LA, a lakeside hill in upstate NY, or a little rowhouse near the port in Baltimore.
Most of the time though, we can be found wandering away from or somewhere in between these homes. i suppose, i have just always been happiest when exploring. I genuinely enjoy unfamiliar experiences, new people, and unknown places. This curiosity, a love of pluralism, diversity, and surprise shape and guide my art and my life... most of the time.
Years ago, at a deeply unhappy moment, I embraced the classic cliché and i left my home in New England with only a few important possessions (mostly records and photo gear) and headed out west. Joining forces with a most amazing partner, acquiring a scruffy little dog - we have been criss-crossing the country ever since.
Our work has been seen in galleries and publications across the US and Europe and we have had commercial commissions from companies such as Amazon, Gatorade, The Glenlivet, Oakley, The North Face, Walmart, and others.
"The fool who persists in his folly will become wise." - William Blake
*YEHESHUA SPRING BUFFALO HIPP is my given name.
i didn't make it up - my hippie parents did.